Mastering Psychology and Nutrition to Combat Degeneration
Meet Nancey Kinney, PhDc, Naturopath, Clinical Nutritionist, German Energy Medicine, MA Counseling Psychology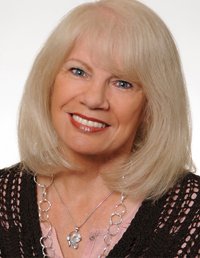 Nancey Kinney, PhDc, Naturopath, Clinical Nutritionist, German Energy Medicine, MA Counseling Psychology
From 1994 until 2007, I specialized in Marriage and Family Counseling with a focus on Spirituality, Neurofeedback, Naturopathy, German Energy Medicine, Supplement Product Knowledge, and additional training.
In 2001, I attained a degree as a naturopath and this training served me well in more effectively working with neurological issues. Since 2007, I focused on Naturopathy and German Energy Medicine and eliminated counseling.
Nancey Kinney
PhDc, Naturopath, Clinical Nutritionist, German Energy Medicine, MA Counseling Psychology with an Emphasis on Spirituality
PhD Candidate: in-process
Naturopathic Practitioner: California College of Natural Medicine
CNC (Certified Nutritional Consultant)
Cert. EEG Neurofeedback: BCIA (Biofeedback Cert. Institute of America)
Cert. Homeopathic Endocrinology: California College of Natural Health
Cert. Homotoxicology: Heel
Massage Therapist/Aromatherapy: Natural Healing Institute of Naturopathy
MA in Counseling Psychology and Spirituality: University of Santa Monica
BA/BS in Business Administration: Redland's University
"I welcome you to my practice.  It is my privilege to work for and with you."
If you should have any questions or wish to schedule an appointment,
please call Nancey directly at (949) 573-7390, cell.