Take the First Step Toward Addressing Your Health Concerns
Please complete the intake form and bring it in with you on your first visit. If you know your blood type, that would be helpful as well. Also, please bring in any supplements you are taking and a copy of the recent tests you have had. I look forward to meeting you.
Please do not hesitate to contact us should you have any questions regarding the intake form at (949) 573-7390. 
As a naturopathic practitioner, I begin by listening - very important. It starts with the intake form that covers all aspects of the body systems, amino acids, and symptoms. Please bring this in with you to your first consult, along with any supplements you are taking and any recent tests.
The first consult lasts 2 hours at the Natural Health Center, and we cover a lot of information. I discuss the client's intake and I do a genetic typing with you based onyour blood type to determine the best supportive diet for you. Then, we do Electrodermal Screening (EDS), which measures the conductivity of the organ meridians on your hands and feet to evaluate how your organ systems are responding.
I can also test supplements against the meridians to see if they improve the conductivity or not and, if so, how many. Allergies can be screened as well by testing foods or vials. Basically, EDS is like muscle testing, yet always more accurate and it is true bioresonance.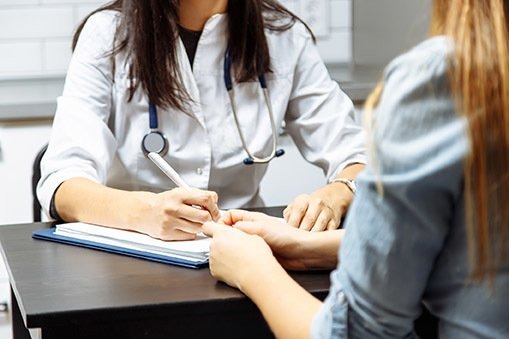 To thank you for referring your friends and relatives to me, I will reward you with $25 off your next consultation after they come in for an appointment.